We've arrived in Milan
---
Today is the first day of our whirlwind trip across northern Italy!
The voyage begins in the fashion capital, Milano. We took a red-eye from New York and landed here around 8am which was perfect. We got really nice seats and after eating dinner I was able to fall asleep for essentially the entire flight.
The taxi ride from the airport was longer than I would've expected, but it seems that MXP is pretty far from the city proper. We got to the city a little before 10am which meant most places weren't open for breakfast, but we found a place called California Bakery that claimed to have Avocado toast so we went for it. Breakfast usually isn't the best time to have a memorable meal on a trip so I don't mind going to an American-themed place—especially since you can get a proper cup of American Coffee 😂.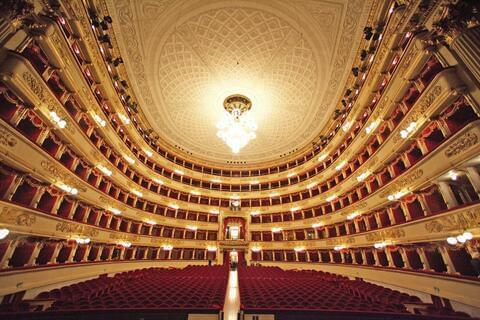 Today's goals are to take it easy and explore the city by foot before taking a little nap and preparing for a night of Ballet at La Teatro Scala. The theatre is super nice and we got some amazing seats in the front row of a box seat near the middle of the theatre.
Tomorrow we have a full day here, which we'll probably split between some galleries/museums and shopping before we hop on a train to Cinque Terre, Vernazza to be specific!
Ciao!
---