Writing
Subscribe to my posts!
You'll recieve a newsletter from me every couple of days depending on what's going on in the world.
---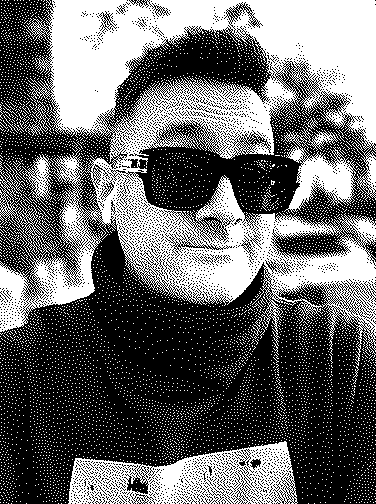 Hi there! My name is Clint Ecker and I'm currently living in New York City!
I'm a software developer by trade (work history) but I went to school in West Lafayette, Indiana at Purdue University. While there I majored in Computer Engineering with a focus on Electrical Engineering.
I was born in Wichita, Kansas and lived there until I went to university. After Purdue I lived in Cincinnati, Ohio for a while, then spent a good decade of my life living in Chicago, Illinois.
Chicago was the place where I really blossomed into the engineer I am today. For many of my years in Chicago I worked remotely for Ars Technica which had just been acquired by Condé Nast—a large magazine publisher.
In 2017 I moved to New York City and transferred to Venmo as a Senior Engineer. I eventually helped to found the Software Architecture department and did a significant amount of work as a Senior Systems Architect responsible for the entire API and Identity platforms. In late 2019 I resigned and continue to be purposefully and happily unemployed!
---
Programming Computers
Fashion & Clothing
Sneakers
Woodworking
Electronics / Microprocessors
Hiking, kayaking, camping
Old Computers
Cooking
Gardening & Permaculture
---
As of October 2019 I am unemployed and not looking to do any kind of work for anyone.
Currently: Retired 😎
October 2019 (Venmo/NYC): Left PayPal/Venmo!
January 2019 (Venmo/NYC): Helped to found the Software Architecture organization at Venmo. Started as Senior Systems Engineer. Worked on a broad range of problems, primarily focusing on its main API product. Topics included refactoring inefficient sub-systems to scale with Venmo's current and future growth, migrating flagging data stores full of product-critical data without impact to availability, shepherding massive architecture projects focused on several key areas of the product that helped the organization launch a wide-array of new products.
January 2017 (Venmo/NYC): Transferred to a position at Venmo in New York City in a position as a Senior Software Engineer.
August 2015 (Braintree/CHI): Startup acquired by PayPal. Took a position as a Senior Software Engineer in the Braintree organization working on an e-commerce integration product.
December 2012 (Modest/CHI): Helped found an e-commerce startup in Chicago, IL. We built an e-commerce platform that attempted to simplify the lives of online merchants and facilitate their transition from the mobile web to native e-commerce applications. I personally worked on the implementation of our API layer and guided the development of almost all other backend systems.
November 2012 (Obama For America/CHI): Re-elected President Barack Obama.
October 2011 (Obama for America/CHI): Took a position as a Senior Engineer on the re-election campaign for President Barack Obama. Worked on several teams including our Narwhal API layer and was the engineering lead for the Identity application that facilitated accounts, logins, authentication, and authorization for every Barack Obama application and donation platform.
January 2010 (Ars Technica/CHI): Promoted to Director of Technology.
September 2008 (Ars Technica/CHI): Hired as a Software Developer and Project Manager at the newly acquired—by Condé Nast—Ars Technica.
In addition to the above professional positions, I have also worked in the advertising industry as a software developer, as an RF Engineer for a major American cell phone network, an Editor, Journalist, Photographer, Party Planner, Dishwasher, Security Guard, Cashier, and Garden Shop employee.