Final day in Milan: Gucc'd Up
---
Well we've had our final day in Milan and we're currently sitting in the Milano Centrale train station waiting for our train to Vernazza.
Our final day was again filled with a lot of walking, eating, and a little bit of shopping!
We again had a typically American breakfast at a funny place named "FancyToast" that promised "west coast" food. So primarily avocado toast but they had many variations on that theme along with some sweet options, and pancakes. After eating there and knocking out yesterday's blog post we headed out to check out the large department store, La Rinascente. It was pretty similar to Primtemps in Paris, but it being a Saturday the place was absolutely packed!
After checking everything out we left the building and walked around the main piazza and the Duomo gothic-style cathedral!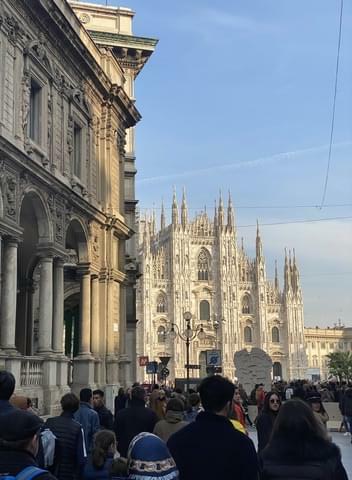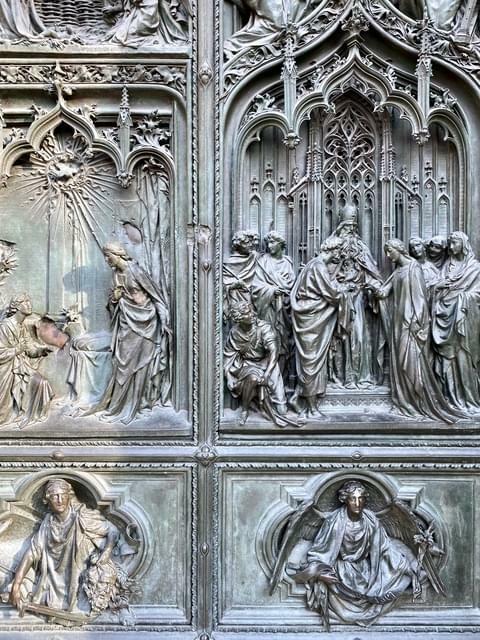 The piazza was packed with people and tourists (and about 50 million pigeons) so we headed back to the ol' Gucci shoppe as I had been planning on purchasing a new suit jacket while in Milan. The previous day I had found an absolutely beautiful velvet jacket there and I wanted to see if they had any in my size.
I also find it a little intimidating to talk to the sales people in those fancy stores but I did and of course they had it in my size—btw, I wear an Italian 56 in Gucci, so now you have no excuse on my birthday!
The jacket fit amazingly and so I decided to pull the trigger and I got it!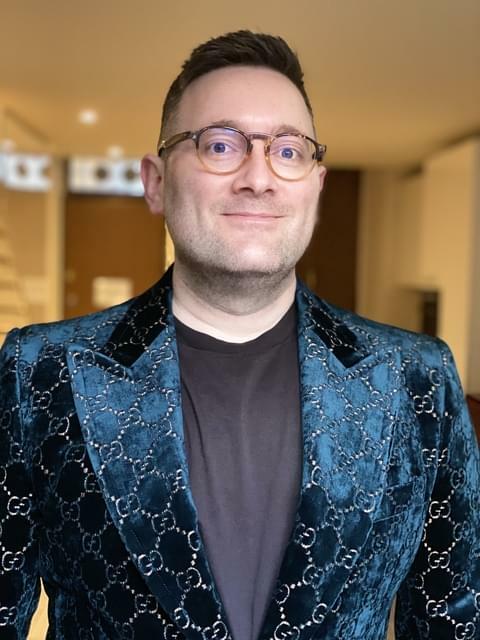 I also decided to purchase a pair of Gucci socks too, because why not?
Unfortunately I could get the little bit of tailoring done that the jacket needed while in Milan (the sleeves are always a bit long). I asked if they could tailor it and post it back to me in American and they said they couldn't. So that was both a blessing and a bit of a curse as my luggage was already pretty full.
Fortunately I made it work, and as it happens I already have a few things that require tailoring back in NYC so I'll just get everything done when I get back.
It was a blessing because I was then able to wear the jacket to our dinner last night at "Torre" in the Fondazione Prada building. We had some amazing parma prosciutto with buffalo mozzarella and some great risotto to start. I had a delicious cutlet of deer and potatoes while Jacqui had Veal Milanese which was equally amazing.
That leaves us at this morning. Like I said we're currently waiting on our train to Vernazza. I always find these mega train stations in foreign countries a little overwhelming but I think we've got it figured out for now. We'll change over in Genoa and we should be there in about four hours.
Ciao!
---