Rainy Vernazza, Riomaggiore, and La Spezia
---
Our first full day in Vernazza was indeed quite rainy and moist so we were unable to do as much exploring as we wanted, but we still explored and relaxed a bit.
We were able to take some of the trails up around the city, but due to the poor weather we didn't want to risk going too far. We also learned that many of the trails are permanently closed due to rock slides and such, which is unfortunate.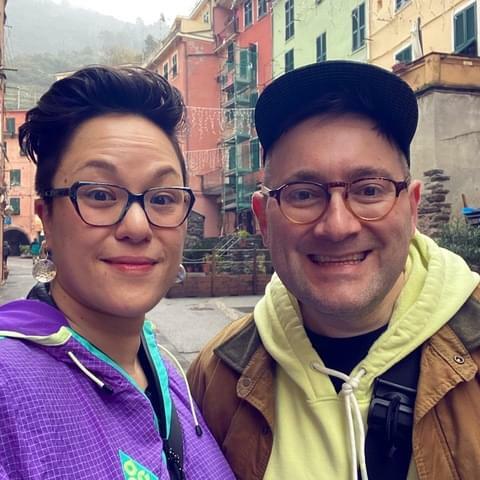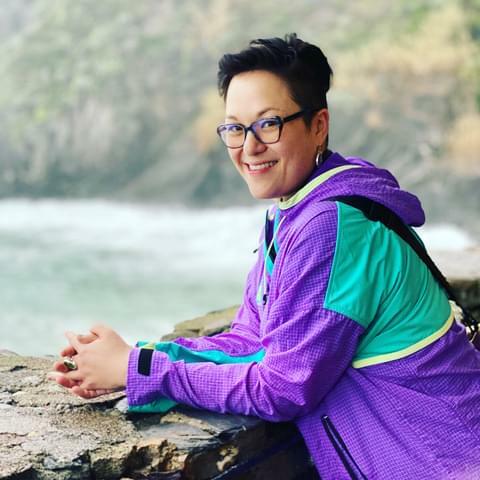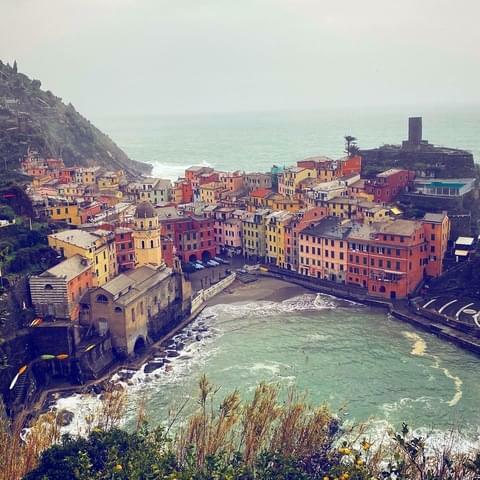 We encountered a very gregarious little farm cat on the trail who accompanied us down the trail until some other hikers passed us going up the trail. At this point he left us and joined their group.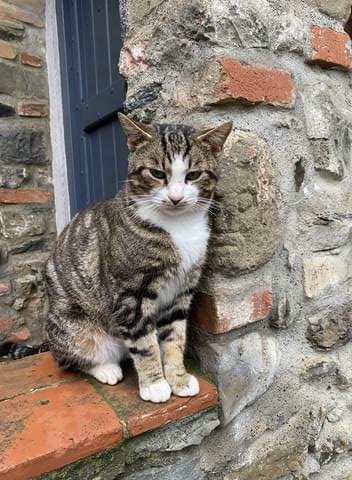 We also encountered a very fluffy cat who was busily investigating some potted planters and did not want anything to do with us.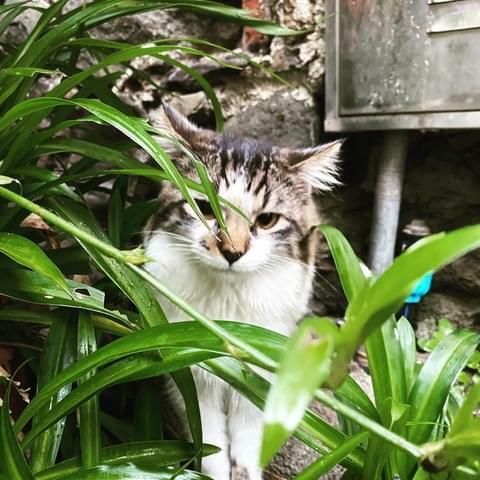 Yesterday's weather was completely different! Sunny and nearly 60 degrees. It was very pleasant so we took the local train to a different, nearby city named Riomaggiore. It felt a little bit like Vernazza but was bigger and had a more vertical feel to it. We walked pretty much the entire city and took time enjoying the views from the walkways and terraces that overlooked the ocean and the city itself.
The city was full of beautiful succulents, cactuses, orange & lemon trees.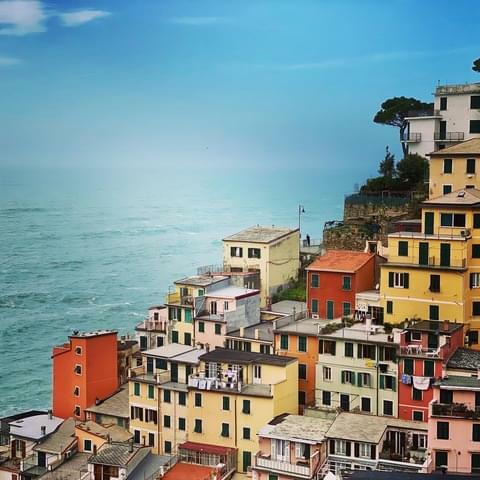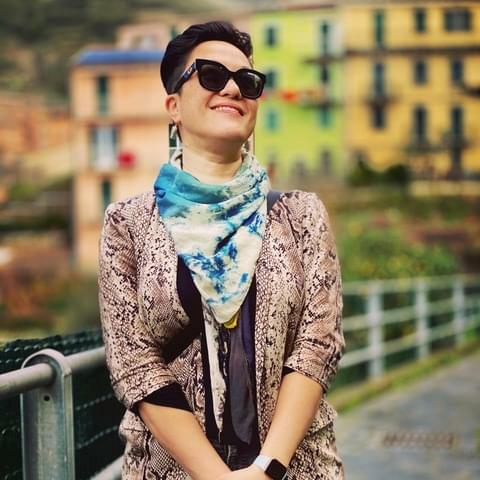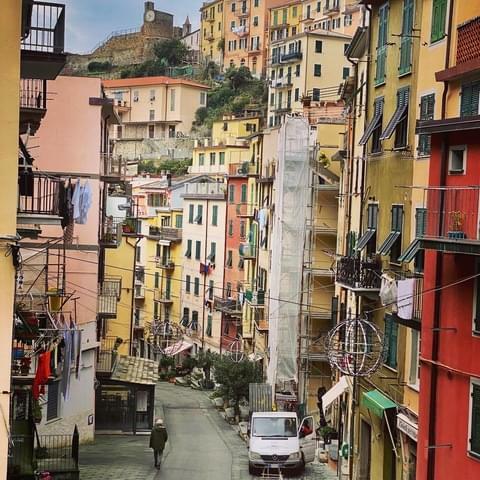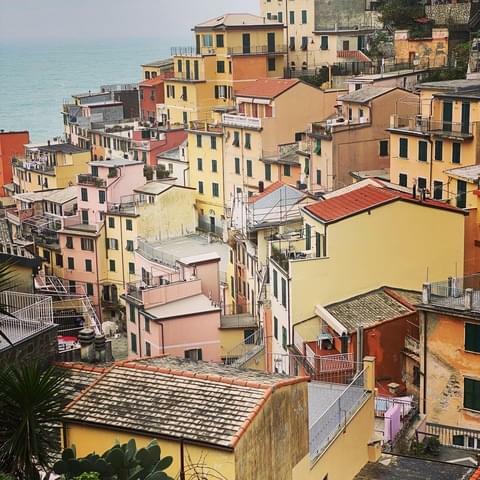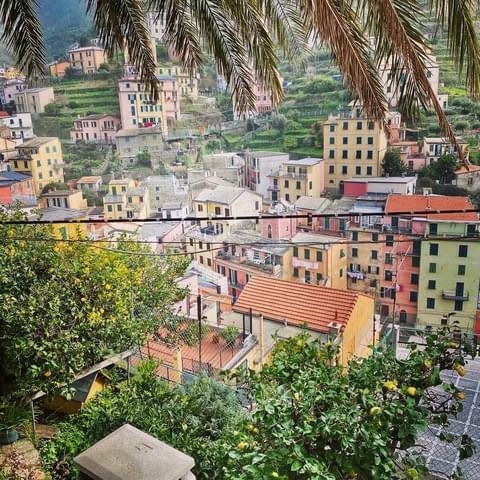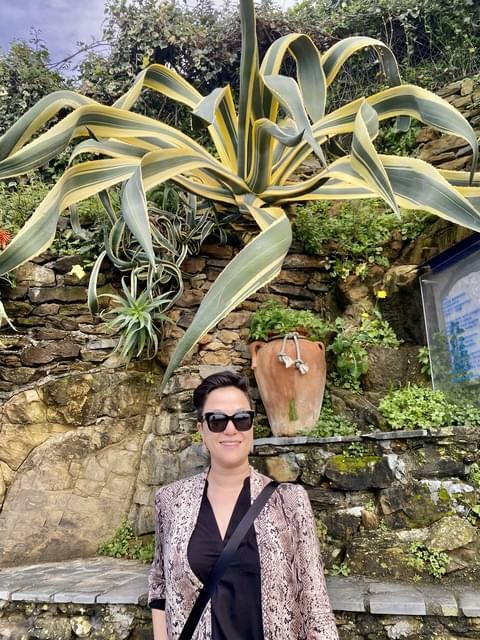 We ate lunch in a little ristorante on a high trail over the city and drank some local wine before heading back down to the train station and catching a train to the largest city in the area, La Spezia.
While still a beautiful city, it's more of an industrial city due to the local shipping port and naval marina. There's more shopping and eating and we bummed around the city for a while and drank wine in a local bar and people watched as dusk came upon the city. Children and locals were out in the piazzas due to the great weather.
We ended up eating some delicious pizza for dinner and caught a train back to Vernazza that night.
Today we're leaving Cinque Terre and heading to our third leg of the four leg trip. We'll be spending today and tomorrow in Bologna eating as much delicious local food that we can stomach before moving on to the final stop of our trip, Venice where Carnivalé is in full swing!
---