Bologna & Venice - The Italy 2020 Wrapup
---
Looks like I got a little too absorbed in enjoying being in Italy that I stopped doing the daily blogs! In actuality, part of it was that my wireless Internet connection was getting progressively worse (and my allotted bandwidth was diminishing).
After catching the morning train out of Vernazza we headed back towards La Spezia and then switched trains towards Parma. Once in Parma we switched trains again, and then landed in Bologna that afternoon.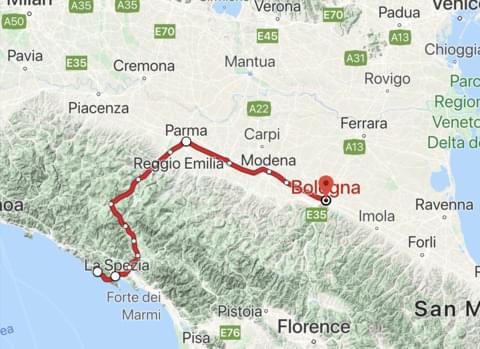 After arriving in Bologna, we located our accommodations which won the award for "Most Flights of Stairs", I think. We rested up for a bit until the sun set and started out exploring the area around the apartment.
We were staying in the heart of Bologna very near to a set of towers that are colloquially known as "The Two Towers." Not a lot is known about why these towers were originally built, but over the years they've served various purposes (look outs, prisons, and so on).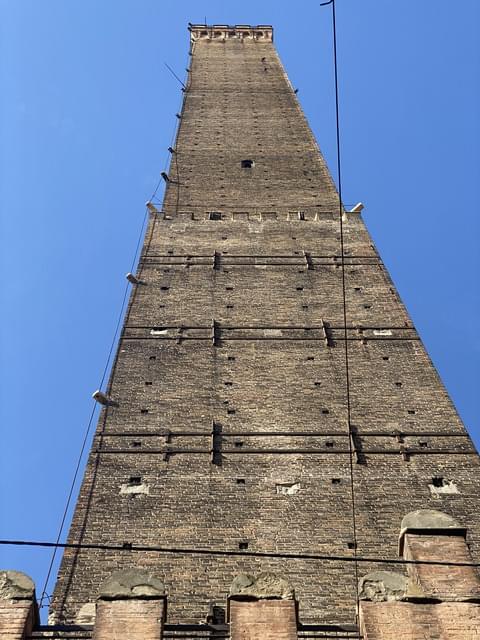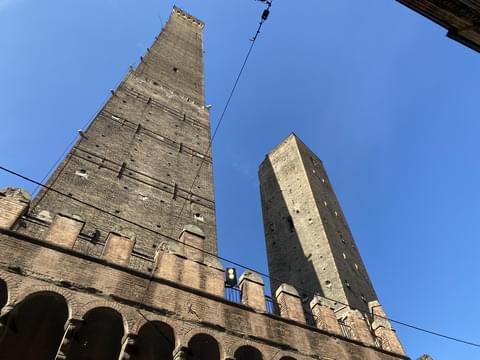 Once 19:30 rolled around (seemingly the universal time that restaurants open for dinner in most of this part of Italy) and we sought out a cool looking restaurant named Oltre.
The restaurant doesn't really have a sign or a traditional store front. It looks as if there should be a sneaker shop here instead of a sleek restaurant but once you buzz in past the sticker-covered entrance, you enter into a really minimalistic place.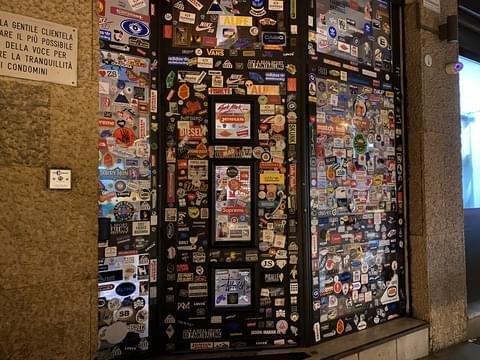 The next day we strolled around the city and took in the grand Piazza Maggiore which included the Basilica Di Petronio as well as a large fountain featuring Neptune.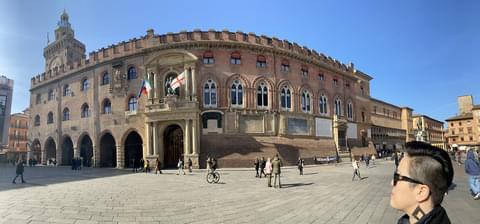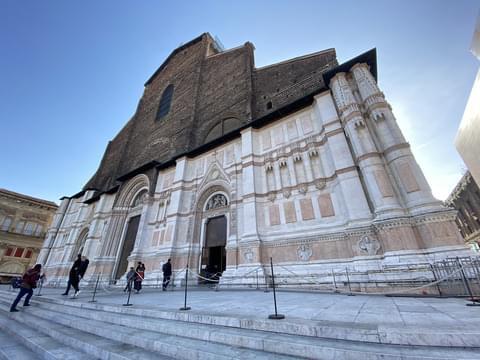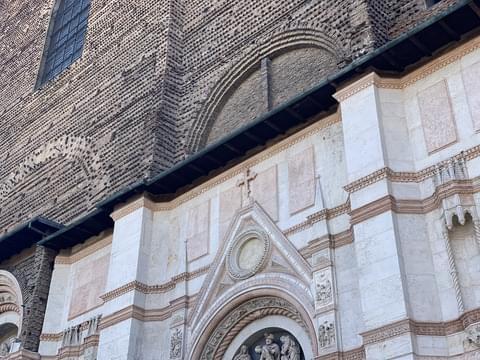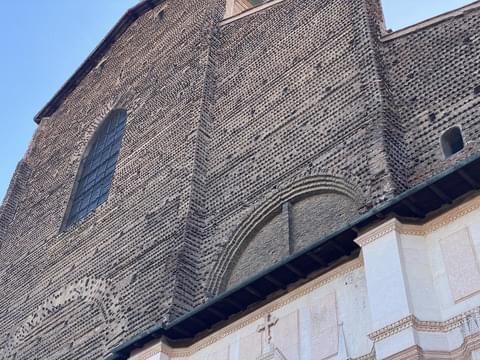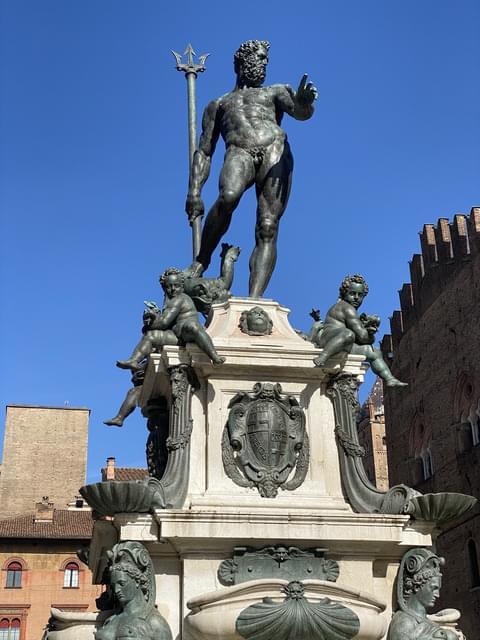 We walked out of the center of the city and up into the small hills around the Parco di Villa Gotti and spent some time relaxing in another great park, Giardini Margherita. Bologna was a wonderfully-sized place for walking and I feel like we really got to a see a lot of the old architecture in a day's time.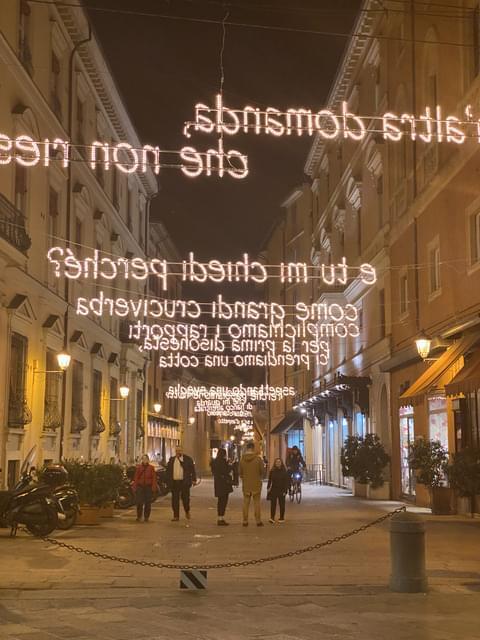 We also partook of some amazing local delicacies in the form of cured meats and cheeses, especially Mortadella!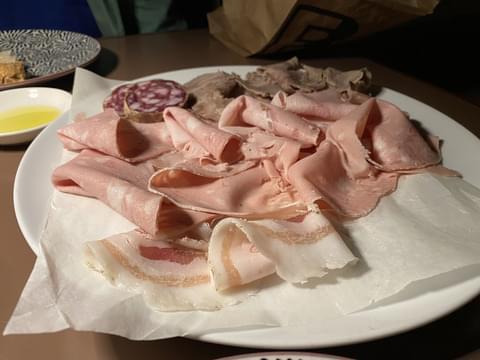 That was our final night in Bologna, and we ate at a nice cozy family-run place named Ristorante Da Cesari.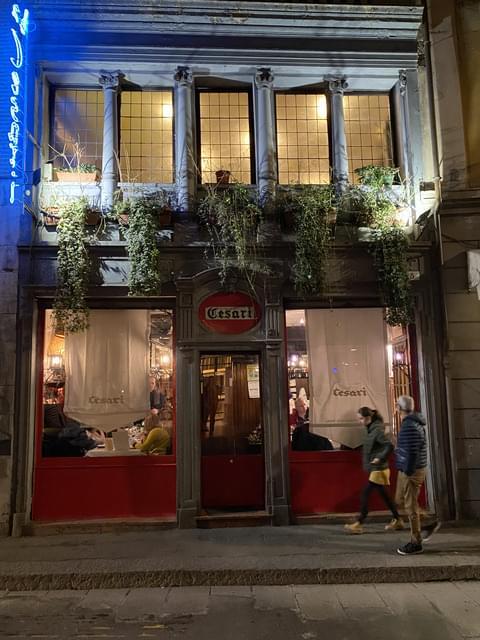 I had an delicious bowl of bolognese pasta (because why not?) as well as some lovely wine. It was a great cap to the end of our time there.
The next day we were able to grab a pseudo-American style breakfast at a place near to our apartment called Pappare. Soon after, we we're packing back up to get on a fast Frecciarosa train to Venice!
---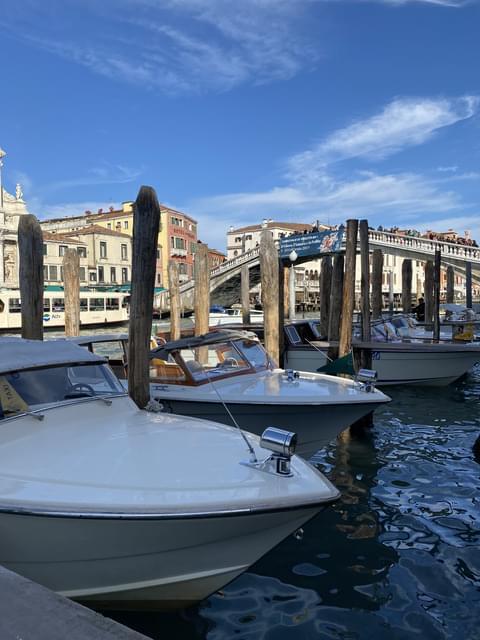 We arrived in Venice via the train and unloaded almost directly on the Grand Canal after walking through a small lobby we crossed over the "Ponte delgi Scalzi" bridge. After going through a whole bunch of twisty walkways, over small bridges covering some canals, we ended up at our apartment which was awesome! Here's a view from the living room: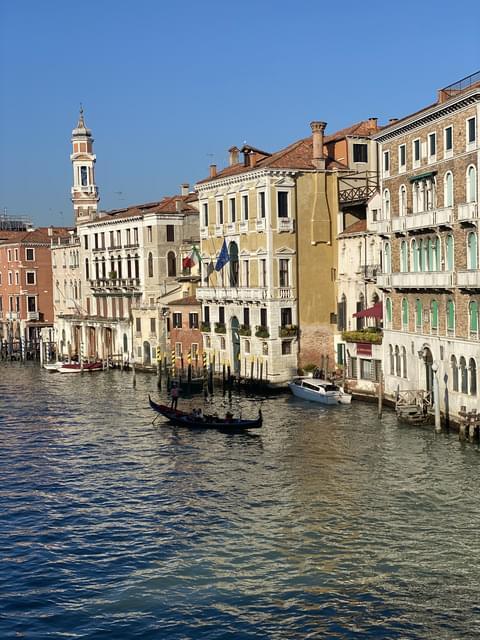 We hit the streets and started exploring. Venice lived up to all my expectations, with tons of areas to explore and all with their own little dash of character. That night we saw the canal for the first time at night and it looked magical!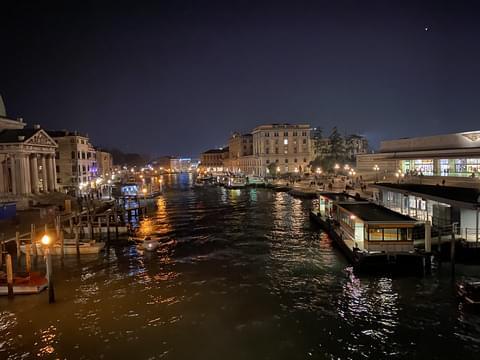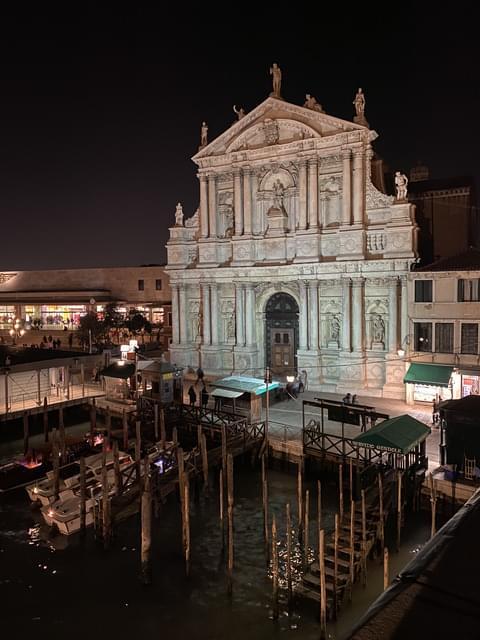 The next day we started exploring Venice in earnest. We ate a ton of pasta, saw so many costumed individuals for Carnivalé, went to the "12 Marias" event in Saint Marco's square, and did a little shopping.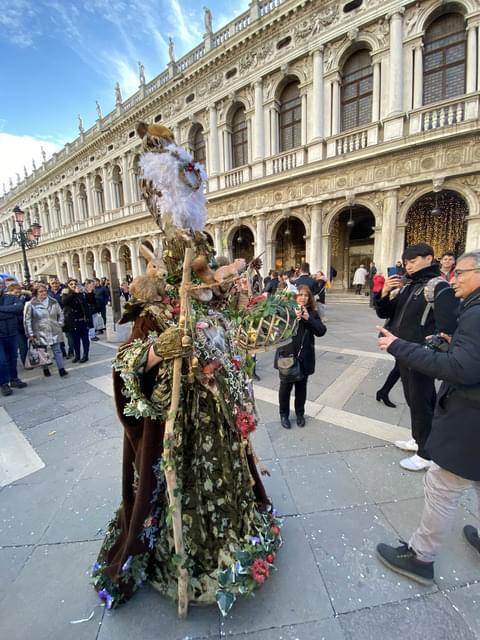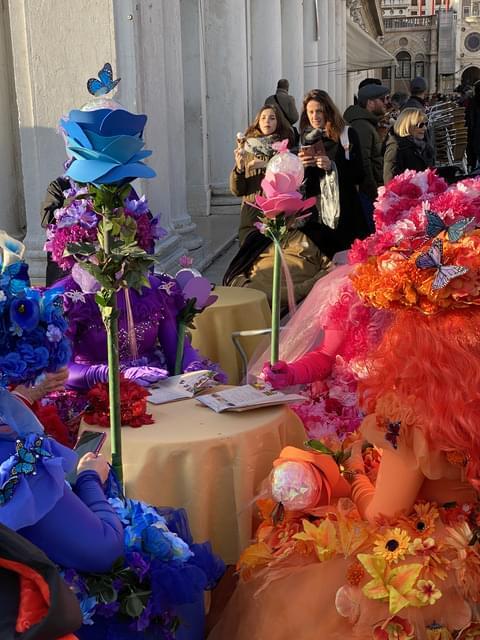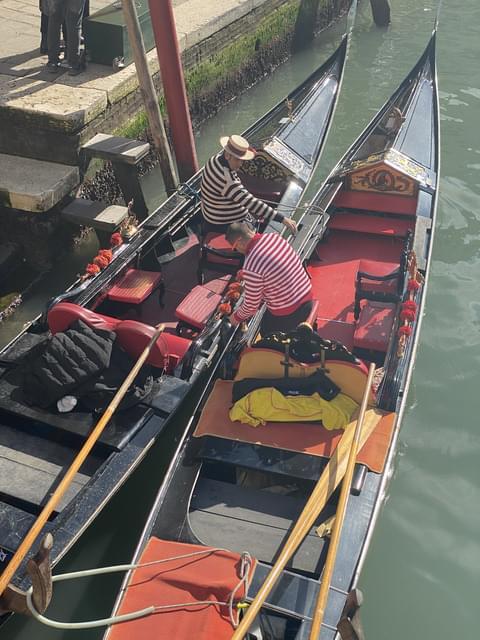 Later that night went to a performance of "L'elsir de Amore" (The Elixir of Love) at the famous "La Fenice" (The Phoenix) theatre!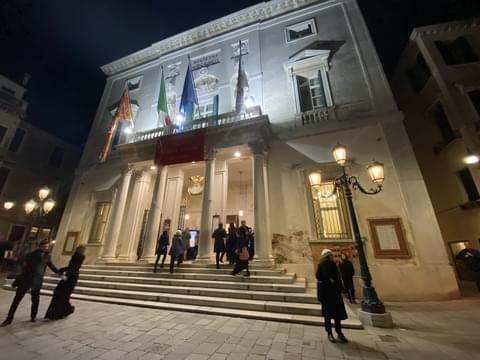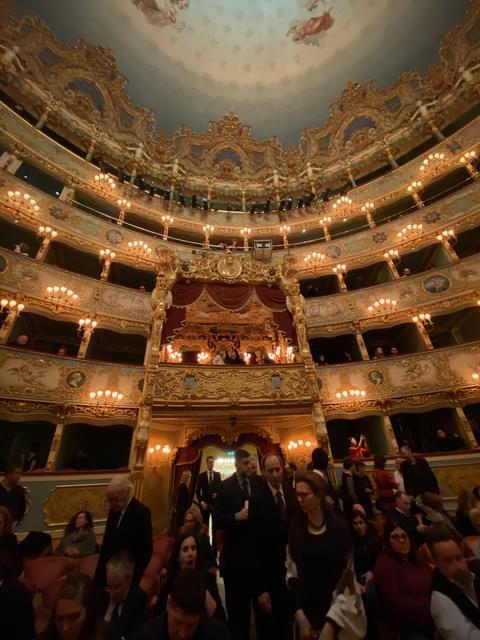 After the show we grabbed dinner on the Grand Canal at night which was very romantic.
The next day we decided to explore some other areas of Venice, we saw more Gondoliers, architecture, ate lots more pastries and pasta.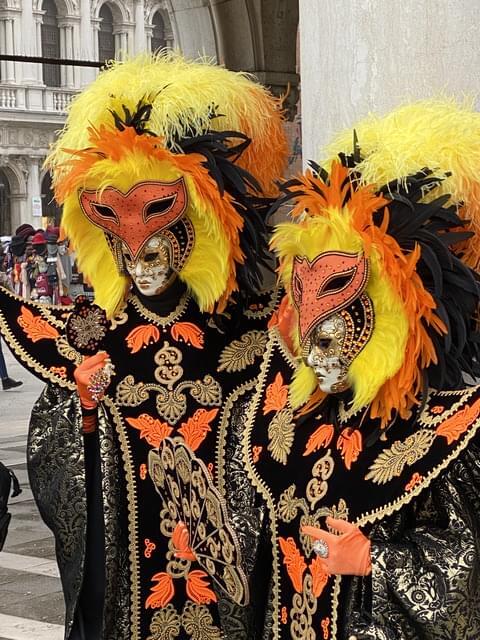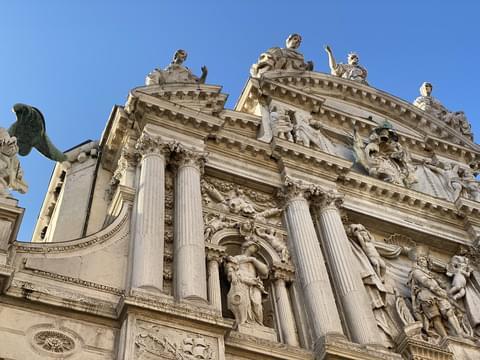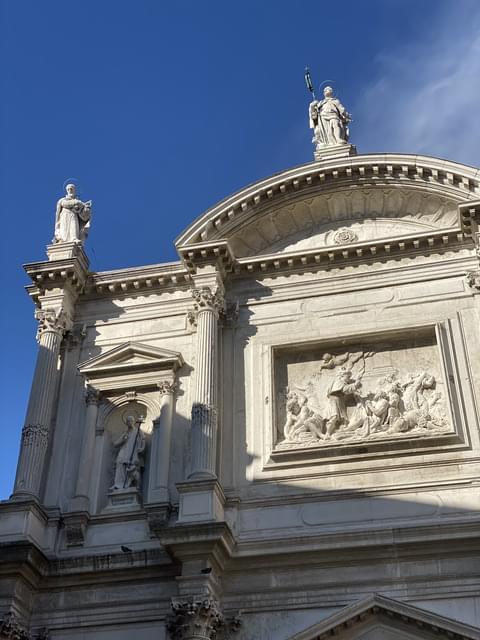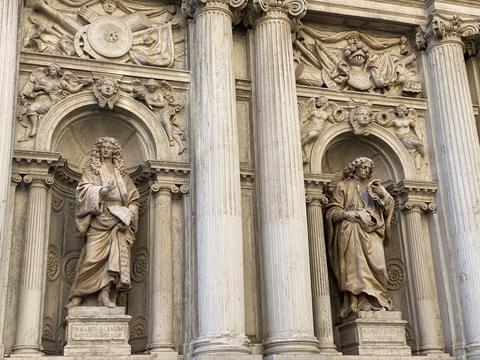 That night we were able to get a seat at a really great little restaurant named "Il Paradiso Perduto" which had exceptional seafood and was where I first encountered the Bigoli pasta! Its a very thick extruded pasta that's a little bit like Udon noodles and I love them!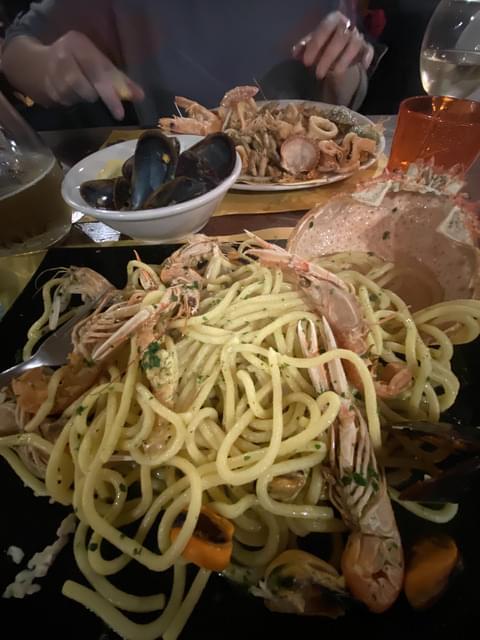 In our final day in Venice we did more exploring. I purchased a really neat sweater and Jacqui found a source for some really cool, small glass figurines comprising a tiny orchestra!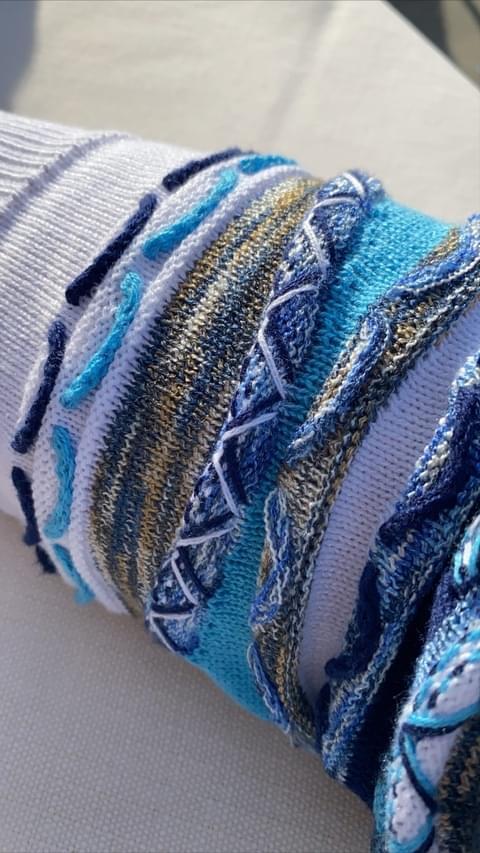 We even finally took a ride on a Gondola which was extremely fun.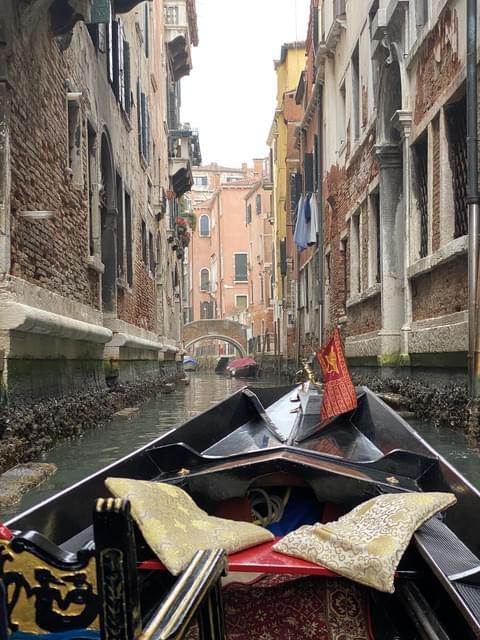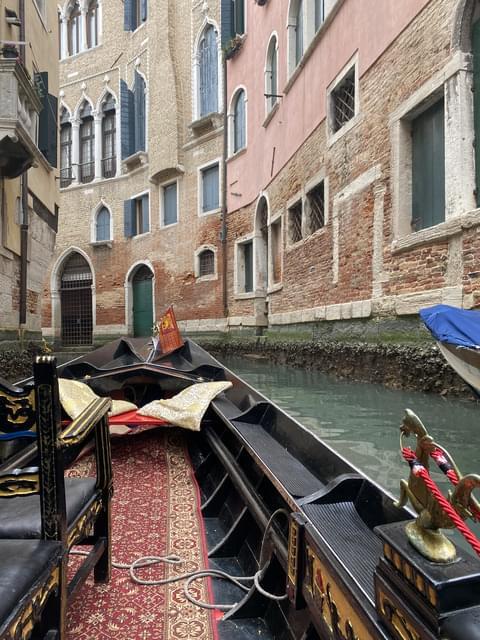 We also checked out a cute little bookstore that was recommended by our friend Jasmine. I got Jacqui a copy of the script for the Opera (Elixir of Love) we had seen.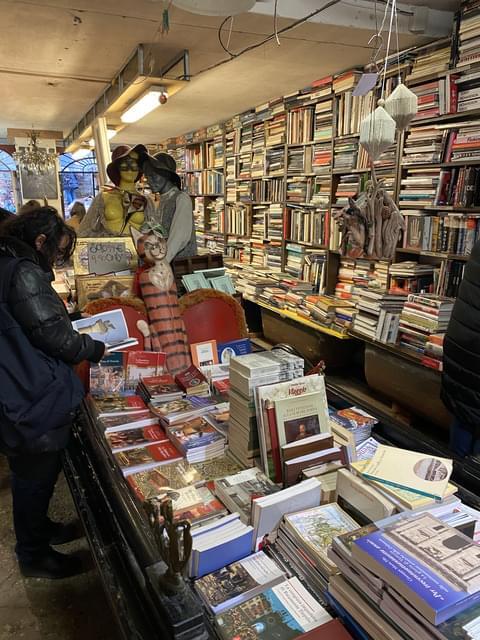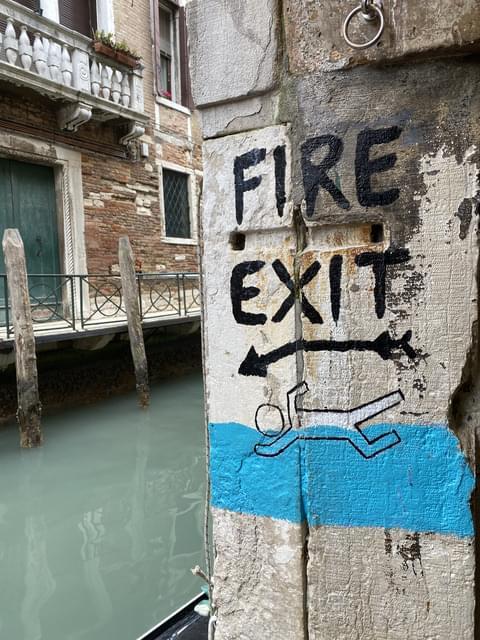 We ate at another great restaurant our final night. It was named "Osteria Mocenigo." The next morning we grabbed some food, hopped onto a water taxi to the airport and zipped home!
All in all, the trip was amazing, the food was amazing, and all the experiences we had were amazing. Even before we got back home we were talking about how we'd like to take our next trip to Italy and see more of the central and southern regions.
---